Hyperbaric Lifeboats
24 Man Hyperbaric Lifeboat Testing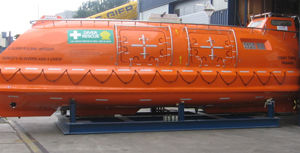 LBJ is a proud agent of Oceanwide Safety at Sea products. Oceanwide S.a.S. is the leading company in the world when it comes to the building and maintenance of Hyperbaric Lifeboats (HLB).

The HLB will enable divers in a pressure chamber on board a vessel to be rescued from the diving system in case a major incident necessitates the mother ship's evacuation.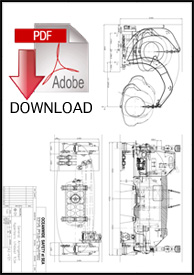 The HLB system includes a lifeboat and launching equipment.

The lifeboat includes all ancillary equipment including engine, generator, crew facilities and life-support system which gives a independent survival capability of 72 hours.

The HLB can be supplied with a single point lift, two on- of-load lifting hooks or a combination of the 2 systems.

The HLB's are build according MED/SOLAS and the IMO Resolution A.692 (17) "Guidelines and specifications for Hyperbaric Evacuation Systems" as well as NORSOK standard for "Manned Underwater Operations".

Approvals are done by DNV and LRS.

The HLB's are in different sizes available up to 24 divers per HLB. At this moment Oceanwide Safety at Sea is building a large scale hyperbaric life boats for 18 and 24 divers. Our clients are various companies in the diving industry world wide.
Please
contact us
for more information.