Strategic Partners

KB Associates: for training and audits
No. 26 Changi North Crescent
3rd Floor, Diethelm Keller Building
SINGAPORE 499637
Office Tel: +65 6542 4984
Office Fax: +65 6542 5584
website: www.kbassociates.org

True Blue Watersports:
Dive Classes, Parties, Swimming Lessons and Much More!
5959 Common Street
Lake Charles, LA
70607 USA
Office Tel: 337-310-1681
website: www.truebluewatersports.com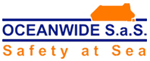 Ocean Wide Safety at Sea:
Service Organisation for Inspection, Maintenance, Repair and Class service as well as Sales of New and Second Hand Lifeboats / Rescue Crafts, Workboats and Hyperbaric Lifeboats.
Brielselaan 69
Harbour 1357
Office Tel: 010-2151053
Office Fax: 010-4230136
website: www.oceanwidesafety.nl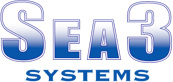 Sea3 Undersea Systems:
Instrumentation, Control, Electrical and Mechanical Systems for Shipboard, Offshore, Undersea and Coastal Applications.
PO Box 810653
Boca Raton, Flordia
33481 USA
Houston Office Tel: 281-404-1266
Boca Raton Office Tel: 561-922-7964
Office Fax: 281-617-3750
website: www.sea3us.com